The IEP Bridging Program has graduated many successful candidates. These candidates, which include the individuals profiled below, went on to utilize the skills they gained from abroad - in conjunction with those they gained here at York University - to obtain successful careers commensurate with their education and experience. In some cases, they went on to further their education with Masters degrees. Their success is our success!
Farhad Pourimohammad, Senior Business Analyst at WebsiteBox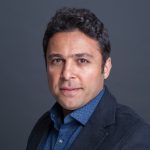 "Don't just focus on the banks and government when looking for employment," says Farhad. "Start-up companies have very dynamic and vibrant environments that enable you to learn a lot of skills in a very short amount of time. They can value the expertise and experiences that internationally educated professionals can bring to the company. It's really a winning solution both for the company and the IEP." Read more about Farhad Pourimohammad.
Christina Koropouli, Senior Organization and Employee Development Advisor at University Health Network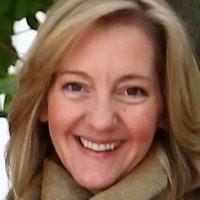 "When I enrolled, I didn't think I needed help with the soft skills, but I actually found these to be the most important ones," adds Koropouli. "They addressed cultural aspects and I could immediately apply it in my daily life. They were key things that I had to do right away to get a job." Read more about Christina Koropouli.
Yaser Feizi, Commercial Account Manager at the Royal Bank of Canada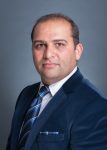 "When I put the York University program on my resume, I felt there was a change in the way employers read my resume, says Feizi. When you say you're an internationally educated professional and employers see that York has qualified you for their program, they also seem to see you differently and also understand that at York, you're adding Canadian course material to supplement your international degree. It's a difference maker." Read more about Yaser Faizi.
Kamo Mailyan, International Commodities Trader at Ronald A. Chisholm Limited

"The bridging program played a big role in my success. It gave me practical skills and experience through group work and the mentorship program. Many of our professors were experienced professionals, and they helped us to get hands-on experience through group works in almost real environments." Read more about Kamo Mailyan.
Kyle Kubatbekov, Senior Policy Advisor at Ministry of Education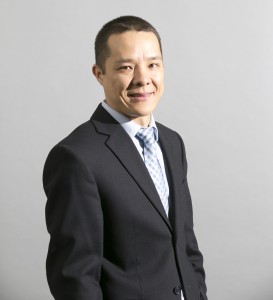 "After looking for various options, I came across the Bridging program for internationally educated professionals (IEP) at York University. A certificate program in business administration with a focus on public administration provided me with knowledge about public service and policy development in the Canadian context." Read more about Kyle Kubatbekov.