The IEP Bridging Program has had many successful students. These candidates, which include the individuals profiled below, went on to utilize their global experience in conjunction with their skills and qualifications they gained here at York University - to obtain successful careers here in Canada. In some cases, they also went on to further their education with Masters degrees. Their success is our success!
Kamal Ahmed-Senior Business Analyst (Cyber Security) Rogers Communication Inc.
"As an immigrant we have opportunities as well as challenges, it totally depends on how we compete with these challenges that leads us to the success we want to achieve."   Read more about Kamal Ahmed.
Yaser Feizi, Commercial Account Manager at the Royal Bank of Canada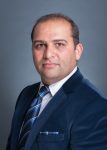 "When I put the York University program on my resume, I felt there was a change in the way employers read my resume... you're adding Canadian course material to supplement your  international degree. It's a difference maker." Read more about Yaser Faizi.
Christina Koropouli, Senior Organization and Employee Development Advisor at University Health Network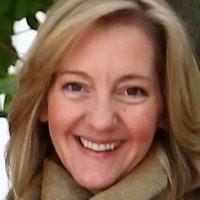 "When I enrolled, I didn't think I needed help with the soft skills, but I actually found these to be the most important ones," adds Koropouli. "They addressed cultural aspects and I could immediately apply it in my daily life. They were key things that I had to do right away to get a job." Read more about Christina Koropouli.
Jasvinder Singh - Solution Architect, Kirat Canada Consultancy and Assistant Vice-President, Citibank
"The IEP Program's foundation courses strengthened his communication and soft skills and Singh says that York University professors "opened our perspectives to Canadian culture. It really helped me understand how I should be pursuing opportunities moving forward." Read more about Jasvinder Singh.
The Power of Networking - Marlene Lee Gordon and Vertex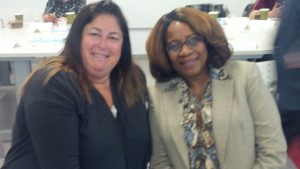 "This is a story of individual and corporate success. It's also a story about connections and partnerships. Many pieces of the puzzle came together to help Vertex find the talent it needed. From the Workforce Planning Board of York Region's employer engagement and education, to a hiring manager willing to give an IEP an opportunity to JVS Toronto's  partnership with York University's IEP Bridging Program that enabled access to grants and subsidies to make the opportunity possible." Read more about Marlene Lee-Gordon.