How much will it cost me?
The bridging program funds 50% of the total amount of the tuition cost. The program does not  cover textbook purchases, transportation, rent and the $100 non-refundable application fee.
Please click on the table below to review our current fee structure. This is subject to change in the future.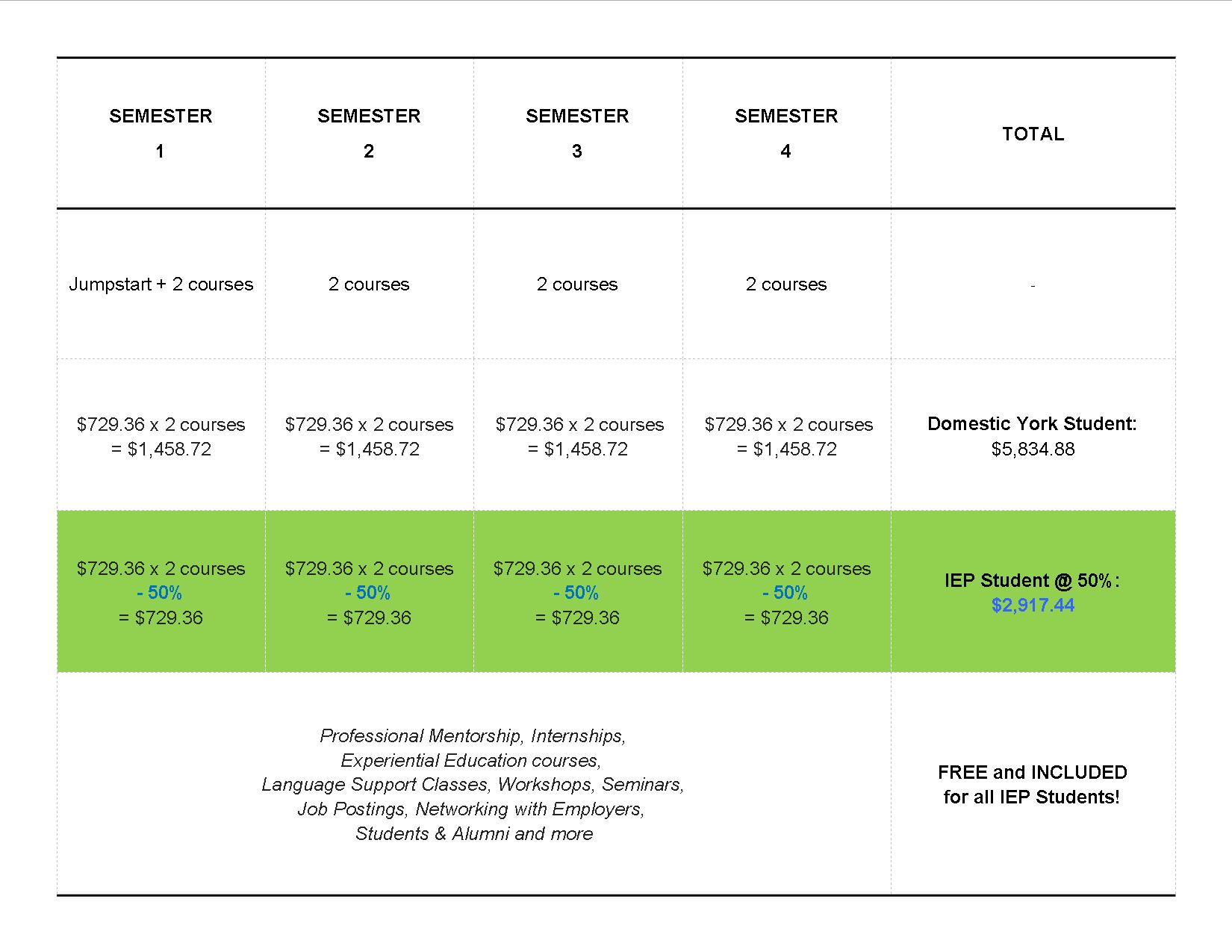 Are there opportunities for additional funding?
As our program is subsidized by the government and our students receive 50% off their tuition, our program does not qualify for OSAP (Ontario Student Assistance Program).
OBPAP (Ontario Bridging Participant Assistance Program) is a bursary that is occasionally made available to students who demonstrate financial need, but neither the extension of it nor a student's qualification for it are guaranteed. If this bursary is made available, IEP students will receive notification from our office, and they will be encouraged to apply. In the meantime, all IEPs are asked to budget according to the $2,917.44 fee quoted above, and plan as though they will be paying it in its entirety.