The IEP Bridging Program has graduated many successful candidates. These candidates, which include the individuals profiled below, went on to utilize the skills they gained from abroad - in conjunction with those they gained here at York University - to obtain successful careers commensurate with their education and experience. In some cases, they went on to further their education with Masters degrees. Their success is our success!
Please click on the following names to learn more - and remember,  you could be here too
'York Program taught me to be strong and bold by giving me knowledge relevant to Canadian market'
---
Lia Mendes
Recruiter
I received a strong foundation in professional and legal aspects of HR recruitment process in the IEP bridging program of York University, says Lia Mendes, an alumni. "It helped me understand what is relevant in Canadian market. What's important is that it also helped me unlearn practices that were redundant and illegal in the Canadian context," she says.
A native of Brazil, Lia worked with SONY, before coming to Canada. An HR graduate, she works in a recruitment firm in Toronto.
"I came with significant experience in recruitment and assumed that it is the same everywhere. After I started the Bridging Program, I realized that there were many differences in the recruitment processes practiced in the two countries - Brazil and Canada. York helped me know these differences and focus on relevant skills," says Lia.
"For example, in Brazil, psychological tests are a regular part of recruitment process. But here in Canada, it is illegal to do it," she says, "Second, in Canada, recruiters train themselves to become specialists in a particular profession; unlike in Brazil where I recruited for all departments and for all professional streams." Lia's objective is to specialize in finance or technology sectors.
Lia came to Canada in Sep 2008 on a six months visa to learn English but decided to stay back when she got married to a Canadian. "When I was waiting to get my PR card, I was looking at jobs and telling myself, there are plenty of jobs out there. I just need my documents to start applying." She likens her situation to a soccer game, "I know the game, but I don't know the terminologies. So I enrolled in a 7-week HR program with ACCES Employment and volunteered at Working Skills Centre to keep my experience current."
ACCES was a good wake-up call and she soon realized that she needed more. "I heard about the York program from my mentor and alumni, Armando Pemberton. Looking back, I am glad that I enrolled in the program when I did. It did wonders to me both as an individual and as a professional. York taught me how to be a professional; it taught me the legal aspects of recruitment, basic communications, law etc. All these were very useful for me in every walk of my life. I had the opportunity to study with Indira who would share her experience and Ron who would be straight forward on how the market works and how to be resilient and adaptable"
The bridging program office supported me at every step of my program, says Lia." I received excellent career coaching and mentoring support after I completed the program."
"My coach at Knightsbridge gave me good tips about being strategic with my resume and helped me work towards a decision on taking a job. At one point, I had two options: First was to continue as a customer experience representative at Indigo where I was already working, and wait to get that dream job with a financial company and the second option was to accept the job offer as a recruiter with where I am working right now. She walked me through the options I had and the pros and cons and helped me to make a decision."
Lia's goal has always been to work in a large financial institution and she considers herself lucky to get a mentor from a bank. She even got Lia a telephonic interview with a recruiter. "She was wonderful!" says Lia.
"What York program really taught me was to be resilient," she says. "It told me to be strong and bold by giving me credentials and knowledge relevant to the Canadian market. If you want a job, you need to put yourself out there; start talking to people. I got the courage to do that because of the knowledge I received at the bridging program. If it was not for the Bridging Program, I would have been still at home, sending resumes online and feeling hopeless."
The tools that helped Lia in her job search were networking and informational interviews. "Informational interviews help you build your network and give you an opportunity to collect information about the company which will be useful if you get an interview from that company."
Her second tip to IEPs is not to be proud to ask for a favor. She narrates an incident where she was hesitant to reach out to a person in her own family because, "I was not in touch with her, did not meet her often but,I happened to meet her at a family dinner and found that she was working with HRPA. She said, 'Oh, you are in HR field? You should volunteer with me then!" We IEPs create barriers in our minds and that weighs us down, says Lia. She quotes one of her mentors, "It will remain a barrier because, in your mind, you are thinking that it is a barrier." Her advice to other IEPs? "Do not entertain any negative thoughts; look for a job with fresh and positive mindset."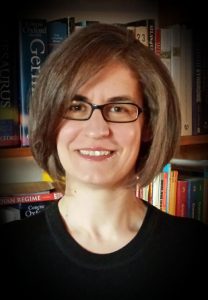 'The IEP Bridging Program provided me with skills that I could use in a government environment'
---
Reka Tokes
Sr. Learning Consultant
Centre for Leadership and Learning
Treasury Board Secretariat
"I am extremely grateful for York University because studying here was exactly what I needed to start my Canadian career. The bridging program did exactly what its name says. It helped me see my background from a Canadian perspective and customize my job search strategy and my resume to better fit the requirements. The IEP program provided me information about networking opportunities and career options that are relevant to my previous experiences; in one word it helped me build a bridge between my past and my future," says Reka Tokes, an alumnus of the York University Bridging Program for Internationally Educated Professionals (IEP).
Highly qualified, Reka emigrated from Hungary with degrees in Pedagogy, Adult Education and HR Management. In addition, she brought with her the experience of working with high level ministry officials as a learning manager, leading high-impact international projects and publishing books in four countries.
As an IEP, her biggest challenge after arriving in Canada was to find a job within her area of expertise, at the level that she was working before and at a position where she could utilize her professional experience, knowledge, and passion. "The IEP program helped me overcome this challenge by preparing me for all aspects of the Canadian workplace and providing me with skills that I could use in a government environment."
Reka considers herself fortunate to have gone through the York U bridging program. "The environment was very encouraging and the program coordinators were always there to help me." Studying with highly-qualified professionals from widely different cultural backgrounds enabled her to draw strengths from their experiences. "More than anything else, the bridging program helped me acquire soft skills," says Reka. "This was very important to me."
Within the IEP program she specialized in Public Administration and was fortunate enough to get accepted for the most important courses of her studies. "The Practicum and the Program Evaluation courses – during which students work within the government - provided me with extensive knowledge about how the provincial government works, practical experience and invaluable networking opportunities," she says. As a result, Reka successfully competed for a Learning Consultant position at Treasury Board Secretariat within the Ontario Public Service. "This job was perfectly aligned with my previous credentials and I have been recently promoted to a higher level position."
"In the IEP program, I had wonderful professors who were always ready to help me with anything I needed." She gives special credit to the support she received from her public policy professor Peter Constantinou. "Dr. Constantinou personifies the hard-working, highly professional and respectful attitude that we all need to demonstrate at the highest level possible to achieve results. I am extremely grateful for having him as a teacher. Without him, I wouldn't be where I am today."
My work is extremely creative and I love it, she says. "In my current position, I am leading an enterprise-wide leadership development program and my focus is on connecting the specific issues to big picture-thinking and future-oriented learning while empowering my team members, providing constructive feedback, modeling perseverance and asking the questions that enable them to grow and develop."
At the outset, Reka identified the government sector as her target employer and worked diligently to get a job there. "There are several things you can do to get closer to your dream job. Talking about your passion for your profession is crucial and informational interviews are the best way to spread the word about yourself, about what you can bring to the table in an organization. Implement these in your job search strategy," she says and hastens to add, "I know it is challenging to reach out to people without knowing them. But remember that becoming comfortable with the uncomfortable is one of the most important leadership skills and we need to develop it in ourselves because we have a lead role in our career management."
She heard about informational interviews at a York Career Center workshop, given by a York U alumnus and started to work on them right away. "At first I thought I won't get many responses and so I identified about ten people who I wanted to talk to and sent out emails seeking appointments. To my surprise, I got responses from almost all of them."
As a successful IEP, Reka's tip to other IEPs? "Do as many informational interviews as possible. These interviews play an important role. " First of all they help you gain a deeper understanding of the specific sector, learn more about the competencies that are required in these positions. Secondly you get a chance to 'sell yourself'. Know that people are very open and willing to share their knowledge and experiences but always follow the golden rule: do not ask for a job."
Another success factor in your focused job search is having an opportunity mindset, she says, ". A fixed mindset accompanied with negative thinking is what a lot of immigrants are struggling with. That mindset makes you stagnant. Instead, be confident in your skills and competencies." She advises, "Know that there are always opportunities in every sector. Success depends on you; so be creative in seeking out jobs." What is her motivation? "Recently I found a quote that became my motto: No matter how educated, talented, rich or cool you believe you are, how you treat people ultimately tells all. Integrity is everything. I try to live up to this every single day."
While studying and searching for a job, Reka also made sure that her kids are "working hard" on their own development. Her son just graduated in music and her daughter was recommended and got accepted in the prestigious gifted program.
"I wholeheartedly recommend the IEP program at York for everyone who has international credentials and professional experience," She concludes," it is because of this program that I am what I am today, professionally."
'Because of the York University certificate, I am sure I will be accepted by any good Canadian university'
---
Sarpay Karakul
Branch Manager
Astley Gilbert
One thing that Sarpay Karakul has understood from his own experience as a new comer to Canada is that all immigrants need a helping hand. "I have been in that position and I know how hard it is to settle down; especially if you do not speak English!"
Sarpay was not new to Canada when he immigrated from Turkey in 2010. He had previously taken English classes in York University's English Language Institute (YUELI) as a student. "But student-experience and a new comer-experience are totally different.  As a student, one is care free; you don't really mind having a lousy place to crash. But as a permanent resident, I knew I had to get a job quickly to support my family and settle down."
It took time and determination to re- script his life. "What helped me to make it easier was my decision to enroll in York University's Bridging Program for Internationally Educated Professionals (IEPs)," he says.  He graduated with a certificate in supply chain management and is currently working as branch manager of one of Canada's largest print and imaging solutions providers.
An extrovert, Sarpay has always enjoyed limelight. He was willing to bet anything to be different and was willing to work hard. "It was my perseverance and hard work that has paid off and helped me connect to a good job."
It is also his ability to identify and see opportunities that has helped him. His first job was as a night shift cleaner at a gas station. "One incident at work there changed the course of my life. I was furious at myself for being in that helpless situation and decided that I will never be in that situation again." He went home after work and discussed with his wife and brother about how to regain control of his life. "I spent hours in front of the computer researching options open to me and where I should go to reskill himself."
Sarpay zeroed in on York University's Bridging Program for IEPs and is very happy that he did so. "The staff was extremely helpful, and encouraged me to send in my application, but with one caveat! I had to go through the English class (Jumpstart to Success) though I had been to YUELI! I accepted and looking back, I know I have made the right decision. This program gave me not only with a certificate and a job, but many smaller softer skills that matter in the future. "
It is like a flood gate opening up multiple opportunities for me, says Sarpay. "It helped me improve my self-confidence and taught me industry specific skills. I have learnt the cutting edge technologies and practices in supply chain management and logistics such as SAP, cross-docking, and many inventory management policies," says Sarpay. "I believe these are the things that make you stand out among others when it comes to employment."
The program was not easy, he says. "What made it easy was the York University system, the faculty and the staff of the program. The faculty and the staff went out of their way to help us." He narrates an interaction with a staff member when there was some mix up with a course that he had dropped. After going to and fro, she finally said, "Enough is enough. Suck it up butter cup! That was a learning. My situation was my doing and I have to do everything to get out of it."
"And now, because of the York University certificate, I am sure I will be accepted by any good Canadian university in any managerial science discipline. This will help me improve myself. Personally, my graduation motivated my wife to enroll in a continuing education program after which she too got a fantastic job. Together, we were able to increase our income by 30-40 per cent after we completed our programs."
His tips to other IEPs? "Know where you currently are, so you know what to improve about yourself. Be determined and don't let anything deter you. Look outside," he says, "there are always people better than you. Keep them in your mirror and see yourself on their image. You will succeed once you start seeing yourself in the mirror."
What is his brand building mantra?" I am not shy; nor am I scared of expressing my opinion to anyone or anywhere. This is technology era and I am completely living it."
As a proud graduate of he would like to mentor other IEPs. "Though I make it a point to go and talk to new comers, mentoring will give me the satisfaction of seeing an IEP succeed." he says.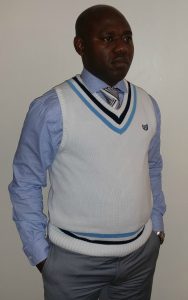 'The foundation courses taught me a lot about Canadian way of life.'
---
Severin Egatsi
Accounts Payable Manager
Grand and Toy
"I landed a survivor job immediately after he arrived in Canada and has never been without a job for more than 3-4 months," says Severin Egatsi, "Kitchen help was my first job.  The skills he had picked up working in his mother's restaurant in Cameroon helped him at his time of need.  "But that was the easiest. The hard part was to communicate in English."
"My English language skills were so poor that I could not communicate with anyone. There were times when I could not even eat because I could not order anything. I remember going to Tim Horton's and pointing at dough nut to order." He enrolled in an English language training class while working in the kitchen.
Just when he was picking up basic English language skills he got a job as a bi-lingual call center agent. French language skills are an asset he brought with him when he emigrated from Cameroon in 2011. The other skill is his accounting skills, combined with his experience as a financial controller.
Then came a three month stint as an accountant, followed by a six months contract as a bi-lingual credit analyst at a company called AGF. That was in late 2011, and it was here at AGF that he heard of the York University Bridging Program for Internationally Educated Professionals (IEPs) from a colleague.
Severin says he has several take-aways from the program and that he learnt a lot in his foundation courses; "My professor in Professional communications class taught me how to write a good professional email. When you are writing an email, remember that the other party does not know you and form an opinion based on your email and will try to know you through your emails. Be clear, precise and professional in writing an email. That is an important point to keep in mind while writing an email at work."
"I think employers saw that I was putting efforts to learn the Canadian way of business even though I may not have Canadian work experience. That was a huge bonus" He had found his second job, as a financial analyst s cum account payable cum  supervisor- receivables b when he was still doing his  foundation courses.  "Adding York University program to my resume took it to a different level", he says.
Severin credits the program for bringing together professionals from different cultural and professional backgrounds where they could learn from each other. Interacting with my fellow IEPs, I understood that all immigrants share the same journey in terms of integrating themselves in their new environment. "They may be different culturally and may speak a different language. But we all had the same story to tell. I learnt a lot from my fellow students who were very helpful too", he says. It was one of his fellow IEPs who suggested that he meet his local MP and seek help, to speed up his family's immigration process." I met the MP and within two weeks I received a call from the ministry asking if I was ready to bring my family to Canada."
Coming from Cameroon, it was not easy to understand the way things work here, he says. "My law professor made me aware that in Canada, it is important to speak up. That is not the culture in my native country. My professor thought me the fact that here if you don't talk about it, it is considered a non-issue. If you don't like something, say it. People will understand that it is not working and will find a way to change it."
Career coaching that is offered as part of the bridging program is very valuable, he says. : It should be continuous part of our program," he says. "Just in one sitting my coach changed the whole look of my LinkedIn profile. He made it so interesting that same day I got a dozen requests to connect. He made simple changes but that made a lot of difference." Severin is aware of the fact that this was an invaluable gift that the bridging program gave him. "A coach of that caliber would have costed me $ 500-600 per hour (I think)," he says. Soon after this, he was sought by Grand and Toy where he currently works. His suggestion to the government is to fund the program to help establish partnerships with employers so IEPs can have workplace experience matching their skills and experience. "Employers will consider this only if they are compensated with at least part of the salary they pay to the IEPs. It is worth for the government to look into it because it speeds up professional integration."
'You need to be constantly upgrading skills even if you have a job'
---
Harold Jun
Audit Compliance Officer
Region of York
Having worked for LG, the well-known electronics company in South Korea, Harold Jun arrived in Canada in 2010. His wealth of knowledge and skills in information technology soon helped him land a dream job with the Regional Municipality of York as Information Audit Compliance Officer.
But looking for a job matching his skills and experience took time and was stressful. "Although I had good experience, all I could get were jobs like moving computers and plugging them."
Harold has a master's in Business Administration; a bachelor's in Science and is a Certified Information System Auditor (CISA). Though highly educated, he faced language barrier when he was trying to apply for jobs and lacked confidence to meet recruiters.
A job as a casual computer trainer at a Korean media company was his first job. "I had to read up and learn new things to be able to handle different jobs in IT field from Desktop support to System Engineer."
He got into York University's bridging program in 2010 in Information Technology stream and credits the program for building his language skills, upping his confidence, teaching him the nuances of professional communications, and enhancing his knowledge of the IT audit scene
"The Jump Start and professional communications courses helped me build soft skills and gave me the confidence to apply for jobs. I learnt how to present myself to a recruiter and showcase my skills." In his professional courses, he acquired additional skills in project management and consultancy.
The program's advantages don't stop with the courses. "York University bridging program includes a mentoring and job coaching program, which I found very useful. Thanks to the coaching I received, I got a 3 month contract position at the ITS department Regional Municipality of York. Luckily, my contract was extended three times until June, 2014." Finally, owing to a cut in the IT budget, his contract was terminated.
Difficult Time
"That was a difficult time. You would think with such good experience in a city office and with good references, one would get a job easily. But no!" He sent about 500 resumes and received only about 20-25 interview calls. One of those, surprisingly, was from York Region. Though Harold had worked there earlier, he had to go through the stringent selection process, which included an hour of presentation, two hours of interview and a written test. "It wasn't easy. But I was confident because I had picked up presentation skills in my bridging program. And I believe that anyone can succeed when he works really hard to achieve his goal."
Harold is very proud of his wife and two children, who have found their own space to succeed in Canada. They too struggled to find their feet but have successfully adapted to the new country and new life, he says.
His wife Sunshee has leveraged her Korean language skills and her experience as a teacher to teach as an international language school teacher at York Region District School Board. She is also a Korean Tea Master and has taught at women's and children's tea ceremony. His daughter Sienna is grooming herself to become her mother's successor at the traditional Korean tea ceremony. Son Eric is working toward becoming a swimming life guard. Both are fluent in Korean and English.
I have learnt a lot from my experiences of job-searching, he says. "I expected to get a job easily because I had two years of experience in the IT field in the government. But it was not so. You cannot be complacent because you already have a job. Even though I have got a secure position in my own field at the Regional Government, I still need to keep upgrading my skills and abilities including communication skills, leadership, and new technologies. I will continue to work at it."
His way of giving back is by helping those who want to find a job in the government. "I have experience of working in the public sectors such as the Regional Government and a School board. I can leverage this to help others."
"The best way to get a job [and] integrate into workplace is to stop being a newcomer!"
---

Kamo Mailyan
International Commodities Trader
Ronald A. Chisholm Limited
From working in hospitality and trade to promoting civic participation in Armenia to his current role as international commodities trader in Toronto, Kamo Mailyan has come a long way. In a short time.
Things were not rosy when Kamo landed in Canada in 2012 with his wife and his one and a half year old daughter in his arms. He has worked smart and hard to turn around a future that looked bleak, by making good of every difficult situation. It's all about hard work, perseverance and positive attitude, he says.
"I arrived thinking that I would continue building my 'career house' from the same 'floor' where I left before immigrating." The biggest challenge he faced, like most other immigrants do, was the expression "unfortunately you are not a good fit," which implied that he did not have Canadian experience.
"You know the best way to get a job, integrate into workplace," he asks with a twinkle, "is to stop being a newcomer!"
"Canada is a land of opportunities. It is for us to tap those opportunities." Those opportunities came to Kamo in the guise of survival jobs, where he delivered pizzas, supplied medicines in snow and sold products as a call center agent." There were many times that I felt down, but I never regretted anything I did, and never said that I was unhappy. In everything I did I found something interesting, a bright spot." He remembers proudly how he made a sale to an executive of Coca Cola Canada. "You know who you are trying to sell to," he asked Kamo when he got him on phone. "I was shocked, but excited! And I managed to engage him in the conversation." In the end, Kamo succeeded in making a sale to him. "I was never without a job." That speaks to his entrepreneurial spirit. "These 'survival' jobs taught me multiculturism, English language, communication skills and an understanding of the Canadian workplace."
Kamo credits York University's bridging program for the support he received in upgrading his sales and marketing knowledge. When I was stuck in survival jobs, I looked at opportunities where I could leverage my language skills - I speak four languages - and my experience in sales from my survival job and from back home, he said. "I identified my transferable skills and short comings, and upgraded my knowledge through York University's bridging program."
A passionate human rights activist, Kamo holds a Master's degree in Public Administration from Russian-Armenian Slavonic University in Yerevan, Armenia and is an alumni of the School of Political Studies of the Council of Europe. He was an active freelance journalist focused on human rights issues and has pursued his passion here too (Read his article here). He holds a certificate in human rights and genocide studies and is working as a co-author of a book on missionary life in Ottoman Empire and the life story of a brave missionary who risked her life to save 3,000 orphans from massacres.
"York University's IEP program played a big role in my success," he says. "It gave an opportunity to network with other students, learning from their experiences."
I networked outside too and found that people were willing to help. "A Canadian friend, in particular, has been very kind to walk me through everything from my day one in Canada."
"It gave me practical skills and experience through group work and mentorship program." What I liked best about this program is that you are learning with and from the native young students, and it gives every student an opportunity to tailor his program, he said.
"Many of our professors were experienced professionals, and they helped us to get hands-on experience through group works in almost real environments." One group project that he will never forget is something that helped him get a firm foot in his company. "A couple of weeks after finishing a particular assignment in my communication class, I was assigned a similar project at work. I didn't have to think how to go about this project; I completed it with success." Another example he has is the skills he got from marketing and International Business classes, which he is using in his day to day job. "The IEP program made us really strong and ready for the job market in Canada." More over the University is very flexible in its approach to IEPs' needs. It works with us to identify our best chances to succeed and helps us achieve it."
Kamo is a staunch believer of acquiring new skills and upgrading education. Canada offers professional development and designation opportunities for every profession, which are important for one to succeed, he says. He is currently pursuing professional designations such as PMP for Project Management and FITT for international sales and trade.
And if you ask me "what would you change if someone dragged you back to the time you arrived, and what difficulties would you take away from your path?" My answer will be 'nothing' – I would do it all over again in the same way I did first time around."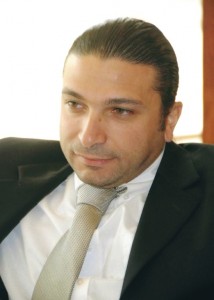 'A bridging program helps you know the unknown about the Canadian market'
---
Savio Nassar
Business Development Consultant
IBM/Geodis in Canada.
Canada offers immigrant professionals a magnificent environment to help improve their skills and the IEP program is proof of it, says Savio Nassar, who took advantage of this program at York University.
"I decided to create a short cut in my journey to success and joined the York University Bridging program for internationally educated professionals (IEP)," says Savio. He recently completed his Certification in Management and is now working as a business development consultant for IBM/Geodis.
"A bridging program is the key to achieving success faster, to excel faster. It helps you know the unknown about the Canadian market."
Having studied in his native Lebanon and in France and worked in Kuwait and Nigeria, Savio's experience of different cultures had prepared him to expect the unexpected. "Living in any country has its own challenges and Canada is no different."
When he started looking for a job in Canada he realized that he was a stranger to the Canadian market, "which you can discover on your own or learn from professional instructors." He chose the latter.
Local knowledge
Of his initial inability to land a dream job, Savio blames it on differences in culture, his lack of knowledge on what drives local business and his inability to communicate clearly in the Canadian context.
"I realized that I had to educate myself about the differences, respect them and leverage them to excel. It was not easy. But York's bridging program was the right solution to the challenges I faced."
One of the foundation courses, 'Professional Communication', helped me to understand and expect how workplaces in Canada function. It is different here compared to where I came from and where I worked. Here my boss comes up to me and informs me if he is taking a day off. It is totally non-hierarchical system here. "These are small things, but important to understand. We discussed many such cultural differences in our class at York University."
I had multiple gains from the program, he says. "A good understanding of Canadian business sector was one. In addition, I built a good network with other students. Because I have lived in different social and cultural settings, it was not very difficult for me. However, what differentiated this experience was the nature of data, the environment and the context the information was delivered."
Interacting and learning from other professionals from different countries, from different ethnic and cultural backgrounds was a significant upside of this program, he says.
"Networking with them was another lesson in managing diversity. It is intellectually enriching and socially healthy, especially for newcomers. While the courses themselves were interesting, the program allowed me to engage in class discussions, know the new generation, and understand the Canadian way of thinking. Group projects were extremely beneficial."
Savio is a major advocate of continuing education. "What I liked most about the York program was that it is outlined to help newcomers overcome difficulties in adjusting to a new country." He found the Jump Start and foundation phase very helpful because they concentrated on the Canadian market, Canadian law, ethics, and proper communication skills.
'Live in the present'
Savio also feels that having a full time job should not stop one from pursuing other ideas. He gave in to his entrepreneurial bug when he launched his online business of selling high end fashion accessories.
How did he get interested in the business? "When I was studying in Paris, I did my internship in fashion boutiques. That's when I developed an interest and when I came to Canada I realized that this country provides a great opportunity to discover oneself, and to pursue dreams."
Savio is keen to share his experience and knowledge with other newcomers. Personally, he aspires to grow in his career and continue building his e-commerce company.
His advice to newcomers is not to live in their past. "This is a new opportunity. Seize it, educate yourself about the present and trust your skills. And you are sure to reap the benefits."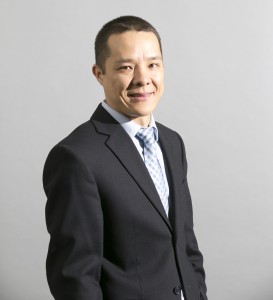 'Strategy is the fuel a new immigrant needs while searching for a job'
---
Kyle Kubatbekov
Senior Policy Advisor
Ministry of Education
Perseverance and strategy. These are the two words Kyle Kubatbekov cannot emphasize enough when he talks about his job search as a new immigrant in Canada.
"Without it, I would not be where I am today," he says. Thanks to perseverance and a strategic job search plan, he is currently a policy advisor at the Ontario Ministry of Municipal Affairs and Housing.
Kyle emigrated from Kyrgyzstan in 2011. "I came with a dream. Building a successful career in public policy was – and still is – a part of that dream."
And why not? He has all the right credentials: A BA in Economics from Kyrgyzstan and an MSc in Comparative Public Policy from the University of Edinburgh, United Kingdom. Plus, he brings over six years of experience in international development with skills in program/project planning, coordination, monitoring and evaluation, and public administration and policy.
Surprisingly, many, including his new friends were skeptical about his objective, he says. "They laughed at me and said I was yet to face the harsh reality of living the life of an immigrant in Canada." Soon, they seemed to be right.
Harsh reality
"The reality was harsher than what they had described." For over six months after arriving in Canada, Kyle could not find a job that was even remotely close to what he had done back in Kyrgyzstan. "Neither my experience nor my education from a prestigious UK university helped me."
He reacted to his situation like many new immigrants, he says. "I responded with a sense of more and more urgency. I would jump at every opportunity to network, attend every possible job fair, workshop, conferences and other events, offering my services as a volunteer for every possible cause."
This did not help him succeed and it was disappointing, he says. And the odd jobs he took were not paying enough to support his family of two young children. "When I took up a job to do a phone survey, I had to work from my washroom as that was the only quiet place I had in my apartment. I would sit there with the phone and the computer and interview people." It was not fun and can be quite depressing, he says.
And then when he got the time to sit back and do some self-reflection, he started analyzing his action plan to reach his goal. When he put on his management cap, he realized that while he had a vision, he lacked strategy. "It was clear that strategy should inform my future actions."
When he went over his strengths and efforts to get a job, Kyle could see that for someone aspiring for a career in public policy or public administration, his knowledge about the system of governance and government decision-making processes in Canada was very limited.
"After looking for various options, I came across the Bridging Program for Internationally Educated Professionals (IEP) at York University. A certificate program in business administration with a focus on public administration provided me with knowledge about public service and policy development in the Canadian context."
Now he could engage in meaningful conversations with public servants on a variety of related subjects, he says. "If you want to make a good first impression, you have to know what you're talking about. That is what the program at York University gave me."
The self-reflection had also helped him to become more strategic in giving back to community. "I started volunteering in companies where I could build skills and expertise to succeed in a policy development role. I offered my services for free; in return, I got to start building my public policy portfolio."
'Look for missing tools'
The strategic job search plan had started working and Kyle started receiving interview calls. He even received six job offers from the federal government and one from a reputable not-for-profit agency. By this time, the job with the provincial government was already in his hand and he had to turn down other offers.
"It is an understatement to say that strategy is important. It is critically important," he stresses. "Strategy can be the fuel that a new immigrant searching for a job needs, especially when he is frustrated by the lack of results and is on the verge of giving up on his dream."
Kyle considers the opportunity to network with other IEPs at York University as another significant gain for him. "It was two of my fellow IEPs who suggested that I reach out to managers in the provincial government and ask for informational interviews. Through those interviews, I was able to connect to people who make hiring decisions. One thing led to another and I soon had my foot in the door and landed a policy job."
His advice to newcomers? "Find out what tools are missing from your toolbox to start a career. It takes hours of reflection and analysis and may be painstakingly slow. But it is totally worth it." He quotes Austin Allison, CEO and founder of dotloop, "Only you have the power to write your own story, so be sure to make it a good one."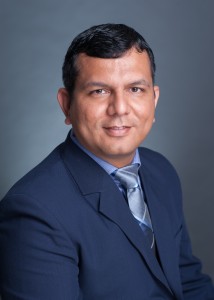 'Getting Canadian education is the quick way to integrate into [the] workforce'
---
 Arun Pathak
Auditor
CA Firm
Arun Pathak, a Chartered Accountant who immigrated from India, was clear about the two important things he had to acquire for achieving professional success in Canada.
First was to get knowledge of Canadian law and taxation and then acquire related Canadian credentials. "I came with the experience of working for four big financial firms and that too in different countries. But that didn't matter much as I did not have Canadian education about accounting and audit."
Every country has different laws, system and practices. Getting an education to learn them is the shortest and fastest way to integrate into the workforce, says Arun.
After shopping around for a program that suited his needs, he zeroed in on the York University bridging program for internationally educated professionals because it had Jumpstart and foundation courses which gave general ideas of many things Canadian.
Though today he works as an auditor with an accounting firm, things were not easy for two to three years, he says. "I was frustrated and felt like giving up. It was my wife who helped me remain focused and motivated."
He first found a short-term contract job as an accountant and then he was hired by a partner in an accounting firm on a project work basis. This led to another contract to work on another project and he now continues to work with the same firm.
Initially, when he tried to get Canadian knowledge and experience through volunteering, it had its toll on family time and household finances. "But I kept myself strong and tried to look for opportunities anywhere in my professional field," he says. "I also did some other courses to make my resume stronger."
The bridging program helped a lot in becoming job-ready, says Arun. "The foundation courses and the electives that I took helped me understand Canadian work culture and improved my communication skills in a professional context. I gained a lot of confidence and was able to actively participate in client meetings. My new found confidence was clearly visible and helped me in building my brand."
"But there were many challenges. Managing a job, studying at the university and taking care of young children, because my wife had started working to support us, was not easy."
It was difficult to take out time to complete assignments and study for exams. But he was aware that it was important to complete the bridging program and was totally focused on it, he says. "Time management was key to manage things."
A firm believer in upgrading knowledge and education, Arun says all immigrant professional should take advantage whenever an opportunity like the bridging program at York University, is available to them.
The program is partly or as in his case, completely funded by the government and was a great opportunity to upgrade skills, he says. "I took Tax and Assurance courses which helped me in upgrading my skills professionally."
"The courses I took at York University IEP program helped me to integrate my past experience and knowledge with the Canadian audit and taxation practices," says Arun. "As I was doing this course, my employers saw that I was updating my skills and knowledge of Canadian law and taxation."
He also mentioned an instance where knowledge gained in the IEP program proved helpful in his personal life too.
"My car was damaged in an accident and my mechanic was charging more than 20 per cent variance of estimated amount. In the law and ethics course at York, I had studied that as per Ontario law one cannot quote a rate that is more than 10 per cent in variance. Because I knew it, I told the mechanic about this and he adjusted the amount."
Arun's next objective is to qualify as a Canadian CPA and launch his own CA firm. "I would like to help new immigrants by employing them. And I would also encourage them to study in the Canadian system as it gives a good perspective of their professional field in Canada."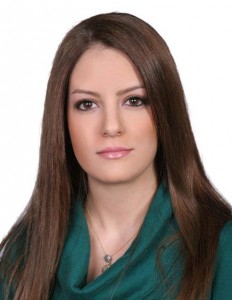 "I just hope all new students realize that they will get from this program as much as they put in"
---
Saviz Azad (Saviz Rahbarazad)
Master of Human Resource Management Candidate
York University
Having arrived in Canada from Iran with an undergraduate degree in statistics and work experience in human resources and marketing, Saviz Azad (Saviz Rahbarazad) found herself at crossroads when it came to looking for a fulfilling job.
"Wherever I looked, I saw only challenges," says Saviz of her attempt to leverage her education and work experience in finding that job.
"Because I didn't work in statistics, I didn't have the knowledge that comes with experience. And though I worked in HR and marketing, I didn't have a degree in those areas."
Did she come prepared for the struggle? "Of course not," says Saviz. "I came expecting to find a job relevant to my previous experience." But then she realized that though the knowledge gained at work was universal, without knowing the culture and without having proper level of language proficiency, a job was not easy to attain.
"I didn't know where to start. I didn't know English and I had no clue how to write a professional resume," she says. "I was not used to that degree of instability. But it was an experience that made me realize that my life depends on me and not on anything else."
With this realization came clarity, a vision to shape her future. She knew she should acquire higher academic credentials to get a job that was not at the entry level. In her case it was a graduate degree in HR to compliment her experience from back home.
Saviz then started off on a journey of learning English, of identifying her skill sets and recognizing what she needed to learn. "I checked with several schools. All of them said my grades were not good, so I had to first acquire additional credits by doing pre-degree programs." They were expensive, and would have taken lot of time. Plus, there was no guarantee that it would get her admission into graduate program, she said.
Things started looking up when Saviz got into York University's bridging program for internationally educated professionals. "At first, I did not know that I could leverage it to do a graduate program. But once I was in, and after the foundation courses, I realized well, this is like doing a real certificate program. I was doing full credit courses, studying the same courses that other regular undergraduate students were studying."
Talking to Saviz today, it is impossible to believe that she was not a fluent English speaker just three years ago. "What York University taught me in its Jump Start program is more than just English conversation skills, or grammar," she says. Jump Start is a pre-requisite program that focuses on developing English language skills. One thing she cannot get over is the concept of plagiarism. "I had no idea about plagiarism before attending the Jump Start classes," she says. "Jump Start gave me useful tips to integrate into the Canadian work environment, academically as well as personally."
She is grateful for the foundation courses that she had to complete before entering the regular stream. "Each foundation course gave me new tips and, new confidence." For instance she aced her first presentation in her graduate class because of what she learnt in the professional communication class.
"I had to make my first presentation as part of a group project along with four students, who were super smart. The class has 16 students, 14 of them are Canadians. I thought I cannot speak as good as they do and that thought made me feel sick.
"But the night before the presentation, I went over the professional communication class notes about how to make a presentation. I followed every tip and so was able to sail through."
Saviz says the York University bridging program showed her what she was capable of and made her self-confident. "As a student, I was offered an internship position which helped me learn SAP (HRM software)."
Working as an intern helped me know firsthand how the real work place in Canada looks like, and what I want to take out of it, she says. "I just hope all new students realize that they will get from this program as much as they put in," adds Saviz.
From being zero in English language skills just three years ago and to a confident, comfortable, upbeat person, Saviz is an example of how hard work, perseverance and focus can help shape one's future.
She tries to network and learn from others. "I believe a lot of newcomers are afraid of integrating in a new culture and they live in their own community/ ethnic bubble. Working with Canadian-born students and making friends with them are the only ways to understand the culture and people here."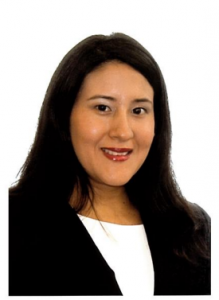 'Embrace challenges as opportunities to grow, learn and change'
---
 Laura Haz
Category Assistant
Shoppers Drug Mart
It was one year too long, says Laura Haz about her job as a cashier in retail industry. An economics graduate with a Master's in Marketing from Ecuador, she got her first break in May 2011, within two months of her arrival in Canada. By July 2012, she had become a retail manager, which is an achievement considering that most immigrants struggle to break into the job market within the first two-three years of their arrival. With that, not only had she added a year of Canadian experience to her resume, but was ready to go on the prowl again. Why? "It simply did not provide me an opportunity to leverage my education and experience, and contribute!"
It is entirely up to an individual to choose where he or she wants to go, she says. "Whether you want to stay in any job or get into a position where you can contribute, leveraging your skills and experience. That decision will help set your future course. " She credits her role as a cashier and a manager in the retail industry with giving her an understanding of the Canadian work culture. "It gave me a glimpse of what to expect in a Canadian work environment. It also helped since I was already in the Canadian system."
But one cannot be stuck in "survival jobs" and has to secure a decent job within your field, she says. "It takes time, courage and a lot of thinking to take the first step towards that goal. Especially if you do not have anyone to support or help you."
Laura should know. It was her friend who motivated her to immigrate to Canada. "She got her PR status before me and had arrived in Canada before I did. She had a great job in Toronto, was aware how things work here and was going to guide me after I arrived in Canada. However, she moved to Vancouver to pursue another great work opportunity.  So I had to manage everything on my own while exploring opportunities that fitted my experience."
Understanding Canada
After two years of working with the retailer, Laura started feeling uneasy about not leveraging her education and skills to improve her career prospects. She thought of studying in a Canadian school to help her succeed in the competitive job market.
"That is when I decided to enroll in the York University Bridging Program for Internationally Educated Professionals (IEP). It helped because, one, it gave me the tools to get successful in my job search. Two, I could show it on my resume and three, when employers asked about it, I had the opportunity of talk about the program, what it meant for me, and project it as a big asset for their company."
The simple fact that one starts interacting with the Canadian educational system is a learning by itself, Laura says. "It provided an opportunity to network with others, including the professors and my fellow IEP students." She credits the bridging program for helping her get a job within her field. "Because it showed the prospective employers my determination to achieve more in a country where I am still new. Without York University, I would have been looked at as yet another immigrant. A certificate from the university shows that I am hardworking and committed."
Path to success
Her first success in her job search was when in January 2013, she was contracted to work with one of the largest companies worldwide, Procter and Gamble (P&G). "That was a game changer," she says. Her two-year stint with P&G helped her build references, which helped her in securing a permanent job in another small-medium company. She continued her search for a position that she dreamed of, and found her calling when Shoppers Drug Mart, the largest Canadian pharmacy chain, hired her as a Category Assistant in their head office in January 2015.
"Different companies have different cultures. What helped me integrate in all companies was my attitude," she says." It is an important asset to have, especially when you are new in Canada. Having a great attitude wherever you go and in everything you do, tells a lot of about your character. A great attitude is what has helped me in my journey."
Laura is glad that she has been recognized by her peers, managers and colleagues as an extremely positive, energetic person. "People know me that I am super committed to my role and responsibilities."
Talking of challenges, she says the challenge is only in one's mindset. "I understand that things can be difficult when you are in a new country. It is in your hands to embrace these challenges as opportunities to grow, learn and change. Open your mind and walk towards the change."
Laura says she built her brand and exhibited her core values at every given opportunity. Her next objective? "Learn from every mistake, and work on everything that needs improvement. My goal is to develop my career and grow professionally in the company that has given me the opportunity to showcase myself."