The makeMORE Program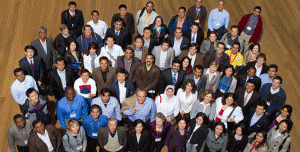 Immigrant professionals bring incredible talent and value to Canada's economy - often highly educated with global experience, multi-lingual and skilled,  they have passion to succeed. York University recognizes and respects these qualities, having become a leader in developing programs that enhance the qualifications of immigrant professionals from around the globe.  We are committed to strengthening and enhancing such programs, and now offer our Bridge to Employment Foundations Program and the IEP Certificate Bridging Programs for Internationally Educated Professionals (IEPs), which focus on the areas of Business, HR and IT.
Our makeMORE Advantages
Whether you're an IEP, employer or community partner, there are lots of ways our program can benefit you.
IEPs can take advantage of:
University courses or a certificate;
opportunities to gain key insights into Canadian business culture, mentorship and professional networking;
language training and career development workshops;
foundation courses giving you university training in Canadian Business Communication, Management and Law;
the flexibility to study in the evening.
IEPs can provide employers and community partners with:
highly skilled knowledge and professional experience;
fresh global perspectives from emerging markets;
internship, mentoring , speaking and consulting opportunities;
no-cost recruitment support;
assistance boosting their diversity and inclusiveness initiatives; and
recognition as an employer of choice among future talent.