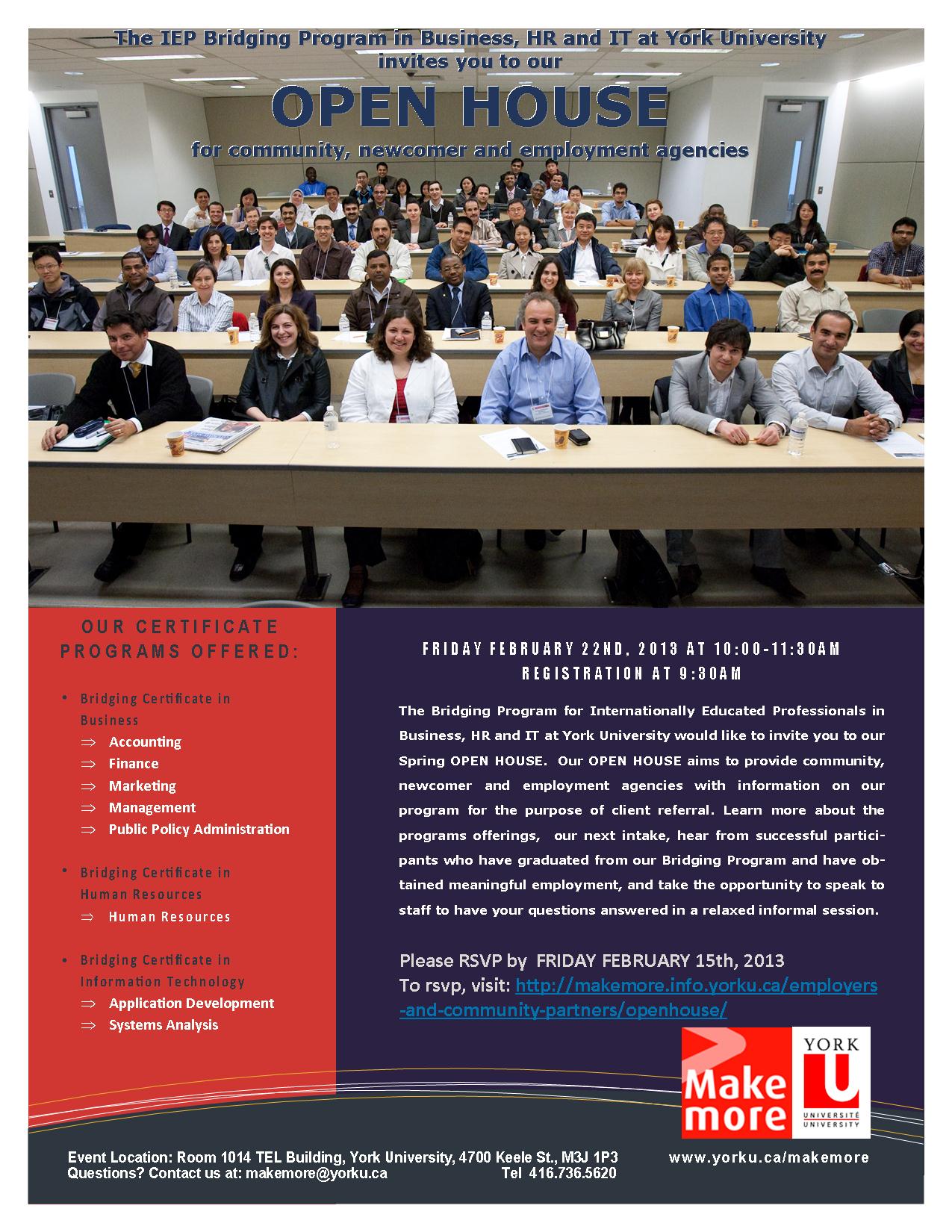 The Bridging Program for Internationally Educated Professionals at York University would like to extend an invitation to invite representatives from local community, newcomer or employment agencies who work directly with new immigrants to our Spring Open House.
Our Open House aims to provide you with information on our Bridging Programs in Business, IT and HR for the purpose of client referral. Please note: The Open House is intended for employees and staff members only.  If you are a newcomer to Canada, interested in finding out more about our Bridging Program, please register to attend an Information Session.
Refreshments will be served.
Date: Friday February 22nd, 2013
Time: 10:00am, Registration at 9:30am
Location: Room 1014 Technology Enhanced Learning (TEL) Building,
York University (#39 on Map) 
To view a map of our campus click here: http://www.yorku.ca/web/maps/KEELE_Map_Oct_2012.pdf